Hon. Allan Rock
Ambassador Rock has been working and advocating tirelessly to address the plight of the Rohingya people both in terms of protection and accountability for international committed against the Rohingya ethnic minority. Ambassador Rock's personal voice and commitment to working and advocating tirelessly to address the plight of the Rohingya people both in terms of protection and accountability have been important to driving the call for action
His most recent work include the following:
Spearheading a national fundraising drive in Canada for the benefit of UNHCR to raise money that will be directed towards caring for the thousands of unaccompanied children among the Rohingya refugees in Bangladesh.
Participating in an international network of legal experts convened for the purpose of exploring means available in law to advance the interests of the Rohingya. These efforts are not confined to accountability, but extend also to asserting rights to protection, safe return under appropriate conditions, and recognition of citizenship and other indicia of legal status.
Advocacy with the Government of Canada to encourage Canada to be among those UN member states who invoke the jurisdiction of the International Court of Justice (ICJ) in a proceeding based on the terms of the Genocide Convention and aiming to establish the liability of the state of Myanmar pursuant to that Convention. Such a proceeding would seek (i) court-ordered provisional measures; (ii) declarations as to state responsibility; and (iii) reparations.
Contributing to the work of lawyers from around the world whose purpose is to coordinate efforts to persuade several UN member states to initiate such proceedings in the ICJ."
Djaouida Siaci
Djaouida has been engaged in efforts to raise awareness and funding to support the humanitarian capacity response to address the needs of the Rohingya refugees, and restore basic dignity to the Rohingya community.
Her most recent work include the following:
Engaged in fundraising efforts to support the programs of local and host organizations in Bangladesh, including the Rohingya Women Welfare Society which provide services to Rohingya women victims of sexual violence.
Advocacy to influence public opinion as well as public policy; to ensure a sustained focus on the Rohingya crisis and to highlight the need to support current pathway for accountability for international crimes committed against the Rohingya people including the International Criminal Court (ICC) as well as to call for UN member states to initiate proceedings against Myanmar before the International Court of Justice (ICJ) for violation of its treaty obligations under the 1948 Convention on the Prevention and Punishment of the Crime of Genocide in connection with atrocities perpetrated by Myanmar against the Rohingya ethnic minority.
Her recent speaking engagements include:
Djaouida Siaci spoke to Infobae, an Argentinian newspaper regarding the Rohingya genocide and the situation of the Muslim Uyghurs in China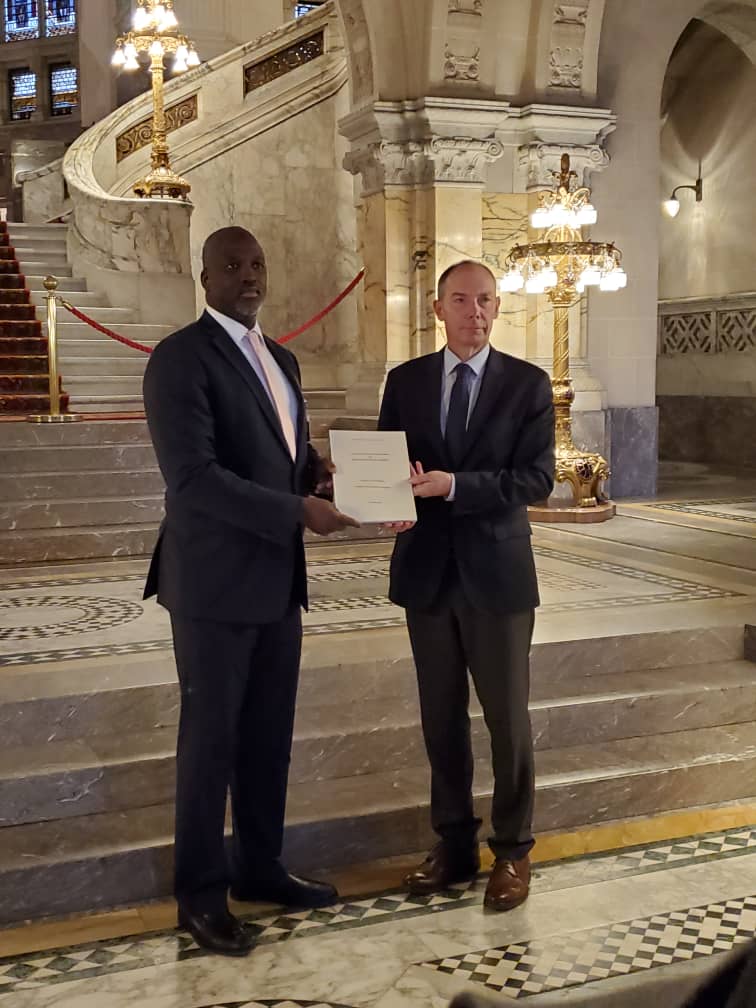 Gambia filed Rohingya genocide case against Myanmar at the International Court of Justice.
The Center for Global Policy announces the launch of the Rohingya Legal Forum and publication of its first report, The International Court of Justice and the Duty to Prevent and Punish the Rohingya Genocide.
Click here to view Panelists »
Click here to view Press Release »
Tweeted by Mabrur Ahmed (@restlessmabrur): Very powerful opening by Djaouida Siaci at Seoul
International Conference in Doha, Qatar on National, Regional and International Mechanisms to Combat Impunity and Ensure Accountability under International Law , April, 2019.
Click here to view Speaker Biographies
Click here to view Basic Principles
Click here to view Updated Set of Principles
Click here to view Conference Report »
The Mass Rape of Rohingya Women and Girls: Charging Genocide Against Burma's Military, University of Ottawa International Law Speaker Series, University of Ottawa, February 28, 2019.
Click here to download presentation »
Renowned scholars of genocide, post-colonial studies, and law, global activists, UN officials and political leaders, as well as Myanmar's victims of what UN calls "gravest crimes in international law" (genocide, crimes against humanity and war crimes) gathered at Columbia University in New York from February 8th to 9th, 2019.